Alert!
We are sorry to announce that due to the recent loss of our entire butchering staff we will not be processing deer meat for the 2019 season. We will however reopen for processing in 2020. We are sorry for any inconvenience this may cause. All of our taxidermy services will still be available in 2019 as well as selling bologna and other products found on our processing page.
Thank you for your loyal patronage.
Mike Kelly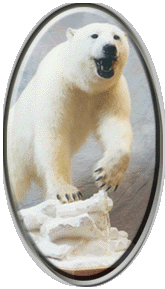 Welcome to Wildlife Concepts
Choosing the right taxidermist to handle your complex mounting needs can be a difficult task. At Wildlife Concepts, our objective is not only to preserve your trophy, but also to create a piece of wildlife art that will produce the same exhilaration as when you saw your animal in the wild. We are committed to the idea of expressing each animal's individual behavior just like it occurs in nature, and surrounding it in a natural habitat. We strive to bring you the drama of nature, not just another mounted animal. Our focus is on attention to detail and customer service, because we understand that you want the most life-like trophy to show for your hunt. Please take a moment to visit our Trophy Room to see a sample of our award-winning mounts. If you have any questions or if you want to tell us what you think about Wildlife Concepts, please contact us or visit us. Thank you for stopping by and remember: when it comes to your taxidermy needs, Mike Kelly keeps the focus on the concept of wildlife.